Podcast: Play in new window | Download (Duration: 3:02:24 — 250.5MB)
If you're looking for previous episodes, click here.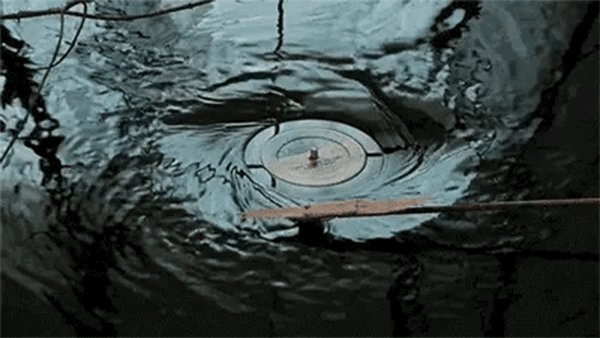 Hinky Dinky Time on WFMU's Give the Drummer Radio, episode 334: Friday, February 28, 2020 at Noon, Eastern Time.
Show #334: Freeform's just another word for nothin' left to choose.
Click here for everything you need to know about accessing the audio.
Access the accuplaylist and comments for this episode at
http://wfmu.org/playlists/hd/20200228
The archived audio and podcast is available now.
Artist
Title
Album (label) (year) (source)
Your DJ welcomes you:
Uncle Michael
Hinky Dinky Time Open
Camper Van Beethoven
Opening Theme
Key Lime Pie (Virgin) (1989)
Endless Boogie
Call A Preist (Stanton Attorney 2006)
No Favors (2018) (self-released) (2006)
Rupa
Aaj Shanibar
Disco Jazz (Megaphone) (1982)
Orgone
Suma Juice
Reasons (Killion) (2019)
Santo & Johnny
Caravan
Santo & Johnny (Canadian American Records Ltd.) (1959)
Music behind DJ:
Braen
Jabalpur
Aux Sources De La Civilisation Volume Nº 2 – Inde – Iran – Pakistan (St Germain Des Prés) (1972)
Lillian Boutté Meets Christian Willisohn
Lipstick Traces
Lipstick Traces (Blues Beacon) (1991)
Harry J All Stars
Liquidator
single (b/w Glen And Dave-La La Always Stay) (Harry J) (1969)
(From: Trojan Instrumentals Box Set)
Real Cumbia Activa
Lluviaaaaa! (feat. DJ Arturo Herrera)
Gozadera Cumbia Sonidera (DK) (2018)
Los Destellos
Elsa
single (b/w Luchita) (Odeon Del Peru) (1970)
(From: The Roots Of Chicha: Psychedelic Cumbias From Peru)
Los Beltons
Indio
Los Beltons (unk.) (unk.)
Los Mirlos
Lamento De La Selva
El Sonido De Los Mirlos (Fenix) (1974)
(From: Escucha Al Dee Jay (Ed.Especial Retrocumbia Primavera 2016))
Armando Sciascia E La Sua Orchestra
The Fiddlers Boogie (Boogie Tempo)
Ep. 4151 – Que Serà Serà (EP) (Fonit) (1957)
Marhaba Band
Baba Bahri
single (b-side to Gharib Charid) (unk.) (1978)
Music behind DJ:
Robert Gretch
Maag
Flower 0577 – Superguitar (Flower) (unk.)
Doll by Doll
Palace of Love
Remember (Automatic Record Co.) (1979)
Harry Nilsson
What Does A Woman See In A Man
Losst And Founnd (Omnivore) (2019)
Tom Verlaine
Rain, Sidewalk
Around (Thrill Jockey) (2006)
The Pretty Things
Tonight
single (b-side to It Isn't Rock 'N' Roll) (Swan Song) (1976)
Supertramp
Asylum
Crime of the Century (A&M) (1974)
Music behind DJ:
Barry Stoller
Oriental Goods
DeWolfe – LP 3180 Selling Sounds – The Music of Barry Stoller (Music De Wolfe) (1970)
Nina Simone
Either Way I Loose
Wild Is The Wind (Philips) (1966)
John Martyn
Glory Box
The Church with One Bell (Thirsty Ear) (1998)
Wings
Must Do Something About It
Wings at the Speed of Sound (MPL) (1976)
Elkhorn
Electric Two (Part B)
The Storm Sessions (Beyond Beyond is Beyond) (2020)
Garcia Peoples
Spiraling
Natural Facts (Beyond Beyond is Beyond) (2019)
Music behind DJ:
Andy Partridge
Mechanical Planet
Fuzzy Warbles 4 (Ape House) (2003)
Young Growler And The Calypso Rhythm Kings
V For Victory
V For Victory (EP) (Columbia) (1966)
(From: London Is The Place For Me – 4 – African Dreams And The Piccadilly Highlife)
Deke Dickerson And The Ecco-Fonics
Rockin' Gypsy
More Million Sellers (Hightone) (1999)
(From: My Name Is Deke)
Tommy Dorsey And His Orchestra (vocal refrain – Frank Sinatra)
The Call Of The Canyon
shellac 10″ (b-side to Love Lies) (Victor) (1940)
(From: Frank Sinatra / The Song Is You – The Complete Studio Masters Vol 2)
Big Bill and Thomps
House Rent Stomp
shellac 10″ (b/w Big Bill Blues) (Paramount) (1928)
(From: The Rise & Fall of Paramount Records, Volume 1 (1917-1927))
Red Nichols
I Used To Love Her In The Moonlight
shellac 10″ (b/w I'm Marching Home to You) (Brunswick) (1929)
(From: Red Nichols Red Nichols 1929 Chronological Classics)
Mound City Blue Blowers
Hello, Lola
shellac 10″ (b-side to One Hour) (Victor) (1930)
(From: The Ultimate Jazz Archive)
Del Shannon
Silver Birch
The Further Adventures Of Charles Westover (Liberty) (1968)
Buzzy Linhart
Friends
The Time To Live Is Now (Kama Sutra) (1971)
(From: Buzzy Linhart Loves You: Classic Recordings)
Music behind DJ:
Phoney Orphants
Playground (Original mix)
Hot Picks 2 (Iboga) (2010)
Van Morrison
March Winds In February
Three Chords And The Truth (Exile/Caroline International) (2019)
The Grass Roots
You Didn't Have to Be So Nice
Where Were You When I Needed You (Dunhill) (1966)
Prince
Everybody Loves Me
20Ten (NPG) (2010)
Bobkat '65
Time's Not on My Side
Back Off Me (Get Hip) (2019)
David Sylvian
It'll Never Happen Again
Manafon (Samadhisound) (2009)
Lowell Fulson
I'm Prison Bound
shellac 10″ (b/w My Baby Left Me) (Down Town Recording) (1948)
(From: Classic Cuts – Oakland, California 1946-1953)
Music behind DJ:
Fleetwood Mac
Albatross
single (b/w Jigsaw Puzzle Blues) (Blue Horizon) (1968)
Your DJ bids you farewell…

http://www.stylesdeluxe.com/gtdr/HDTonGTDR-2020-02-28-334.mp3